My apologies fine lady.
Dear lady running on the bike path with headphones on,  Although it may not have looked like it, when I came right at you two wheel drifting and back wheel smoking on pavement in the half dark tonight I was in complete control. I'm sure it was hard to tell but when I missed you by the width of a bee's wiener there was in fact no way I was going to hit you and furthermore had the...
Start Debacle.
Clipped in, pedals set and the ref calls 15 seconds to go. As is the fashion I am watching the ref as he lifts his whistle to his lips but hesitates at the last moment, turning to the official next to him and asking "Are you ready to go? Those close to the ref heard the whole question, those not so close just heard the last word, GO!! As 4 or 5 riders on right side near the front row sat...
Ripping through the Utah desert, billions of stars, stunning moon rising, Keller at the wheel. Chad just pulled a monster driving shift and we're going to make it home tonight. Life is good
Revenge.
Revenge was sweet last week as favourite Francesco Assagrande took out yet another stage with a combination of fierce attacking and wily cunning. Ever the golden boy of the crack  the big man dispatched all comers on the line after breaking away to win the climb, soloing off the front for a while, covering all the moves and faking out the ever gullible Frankie O to get to the back of the sprint...
Beautiful.
This morning, about the time the exquisite soul of Wouter Weylandt was laid to rest in Belgium, I rolled out on a ride with friends, some old, some new. We rode, suffered, laughed and bantered for an hour and a half. We didn't talk of Wouter, the horrifying injustice of it all, why the good ones have to die. We just rode and enjoyed the sport we love.  Later today I went to my son's...
De-Bakel
If you are a rabid crosser there is the race you dream of. That perfect race with the perfect course, perfect conditions, perfect weather, perfect flow. We did that race today and it was, well, perfect. From the moist loamy earth to the gorgeous Dutch women, Bakel, Holland was better than your dreamiest dreams. We arrived under a sky of pillowy clouds to a nicely balanced course of woods, grass,...
Bike box weight standings: Wb and robson: 51.5lbs Hlud: 50lbs right on the button Dubba: 44.5 lbs!!!!!! The winner and new champion.
Sven Nys
Max named the lifeboat in his school essay 'Sven Nys'. My work here is done.
Day one.
Our first day in the new house. Steady procession of friends and beers. It feels more like home every minute.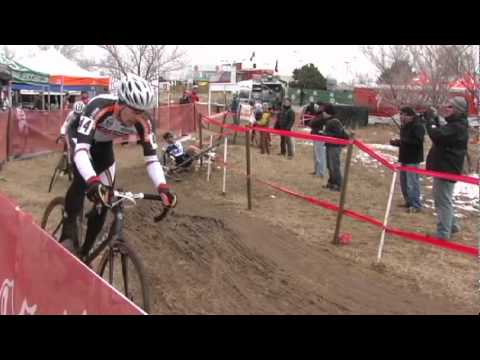 Watch
Wednesday worlds at the rez.
Sports Authority is casting in my studio this...
    Attention all athletes!    We are currently seeking good-looking, athletic models for upcoming national and local advertising campaigns for Sports Authority.  We are looking for athletes with great bodies and/or have experience in the following fitness categories:     Running  Weight Training  Core Training  Team Sports (basketball, baseball, lacrosse, football, etc.)  Yoga If you...